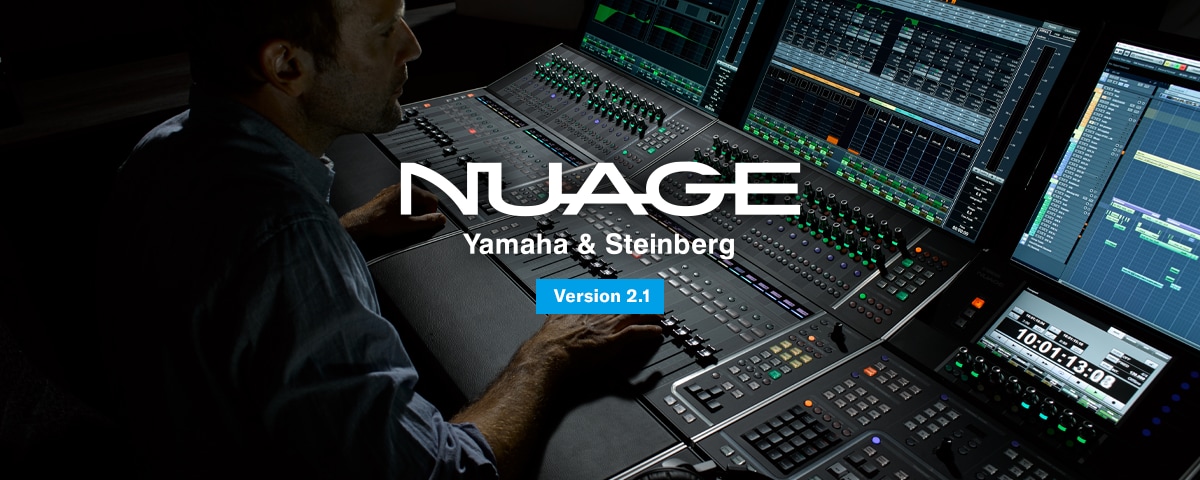 Conceived and crafted for impeccable integration with Nuendo/Cubase mixing functions.
Powerful post-production editing with a full selection of ergonomically arranged controls and touch-screen display.
Three high-performance audio I/O units deliver exceptional sonic precision and quality.
NUAGE WORKSPACE (LARGE/SMALL)
Two Nuage Workspace units are available: a large model that is the same size as the Nuage fader unit, and a small model that can be added to a Nuage Master unit to match the width of a standard 24" monitor display.
The Dante Accelerator audio interface card can be installed in the computer running the Nuendo/Cubase DAW to provide extra low-latency multi-channel audio data transfer capacity that can be an advantage when communicating with Nuage I/O units.
Nuendo, la esencia del sistema Nuage, viene con una selección envidiable de funciones que no se encuentran en ningún otro software de postproducción.
El reconocido software de producción musical de Steinberg convierte su Mac o PC en un estudio virtual completo.
Nuendo SyncStation is a hardware synchronizer that facilitates sample-accurate timecode synchronization between audio and video equipment.
Nuage systems can be used with a variety of peripheral hardware and accessories to create working environments that are ideally tailored to individual needs. Here we have compiled a selection of items that Yamaha has tested and recommends for use with Nuage systems.
* The third-party products introduced in the above list are NOT sold or supported by Yamaha. Refer to the respective manufacturers for information.